Positive shift happens when we learn to practice the building blocks of Positive Psychology. Studies have shown that twelve activities can increase happiness and well-being. The first letters of these activities happen to spell BE MEASURING, although it is not usually important to measure them. These building blocks often involve moving from the negative to the positive. We are happier when we develop the ability to shift.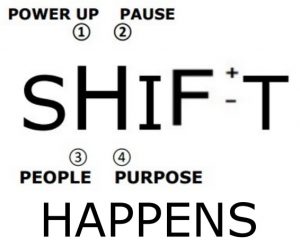 To simplify learning and practicing all twelve building blocks, it helps to divide them into four areas, with three activities that have common elements in each area. The chapters of this book are arranged by these four areas: Power Up, Pause, Purpose, and People. When we move to neutral and pause to notice our focus, we gain the ability to shift between these four areas, which are henceforth called the four Ps of positive shift.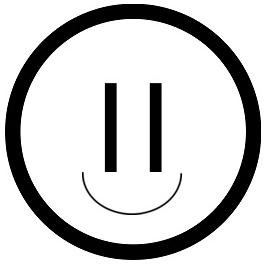 The ability to shift relies on awareness. With awareness, we can make a positive shift in our thoughts and emotions, our relationships and communication. When we notice our thoughts, we can guide them. When we notice our emotions, we can manage them. When we notice what we are grateful for, we can express our appreciation. When we notice that someone we love is trying to tell us something, we can listen.
When we notice that our attention is not focused on the things we consider important, and our time is being spent on distractions, we can shift to intentional focus and time use. When we notice that our energy levels are low, we can rest and recharge. When we increase awareness, we can make positive shift happen.
"In the moment that we notice, lies the potential for change." – the Daily PlanIt